About Me
undergrad RN

I'm a twenty-something Canadian student. After stumbling through a few years of college, I finally managed to get into the nursing school of my dreams, where I hope to graduate in 2012 with a nursing baccalaureate degree. I want to offer an honest look into how a modern nurse is educated, both good and bad. Eventually I hope to compare my education to my day-to-day career and see how it holds up. Whatever happens, it should be somewhat entertaining. Find me on allnurses.com!
View my complete profile

Blog Archive

Hey, You! Spam Guy!
I (and every other blogger I know) have been getting a lot of email requests asking me advertise or repost things I do not care about or wish to endorse.
I do not make any money
off this blog - any endorsements I may make are strictly because I am
personally
pleased with the results.
I DO NOT and WILL NOT repost anything someone emails me. If I want to link to something, I will find it myself.
If you want to spread the word about something, make your own blog!
All spam received at my blog email is deleted without reading.

Scattergories

Wednesday, August 24, 2011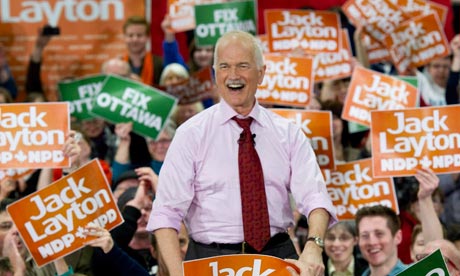 As a nursing student who values social justice and universal health care, I too mourn the loss of
Mr. Jack Layton
, who championed our cause and the well-being of all Canadian people. Mr. Layton was a true statesman who believed in Canada's legacy and also its future, working tirelessly to achieve his vision for our nation.
His final letter
is one that we can be proud of as Canadians, irrespective of our political leanings. That he took the time to write such a letter speaks volumes about his character and commitment to Canadians, and the address to young people in particular gives me great hope for our future.
In sadness and solidarity,
Undergrad RN
BScN Student, 4th Year
*Although not my MP, Linda is the MP for the ONLY NDP riding in Alberta. All emails and phone calls are transcribed into his book of condolences.